"Optical Artistry"
This artistic publication is compiled of works meant to be enjoyed as a feast of your heart. It showcases a variety of abstract photographs and graphic design works with an emphasis on the use of color, light, shape and texture.
It is simple and stylish making for a great book to use for decor in any room.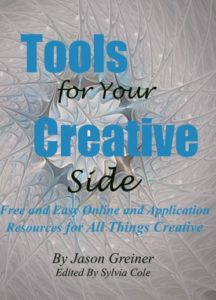 "Tools for Your Creative Side:
Free and Easy Online and Application Resources for All Things Creative"
The advancing technology we have available to us can be an incredible and amazing thing. However, it can also be costly and difficult to utilize in some cases. This e-book is designed as a collection of 65 online and downloaded resources to help assist creative people in doing the things they love with ease and at either no cost or affordable prices.
For those artists, photographers, writers and videographer types, this book is for you. For the people who work with audio and animation, this is for you.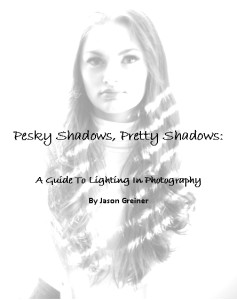 "Pesky Shadows, Pretty Shadows: A Guide to Lighting in Photography"
In this E-book, Jason focuses on one of the more specific aspects of photography. The use of light and how it pertains to the issue of shadows, both good and bad, within a given image.
He gives tips and tricks on how to make the most of soft shadows while doing your best to avoid the harsh and unflattering ones.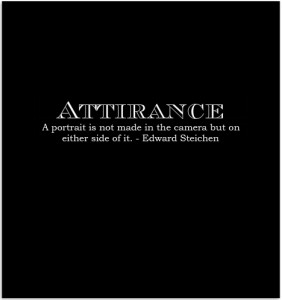 "Attirance"
This book is Greiner's first attempt at a decorative work of sorts. It is a visual piece focused on his work with model photography and showcasing several creative images built around the art.
This beautiful book makes for a great coffee table book and will delight any photographic art enthusiast with images in black and white, with spot color effects, artistic nudes and silhouettes.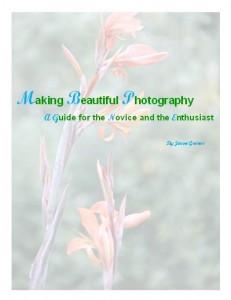 "Making Beautiful Photography:  A Guide for the Novice and the Enthusiast"
In this work, Jason Greiner seeks to help those who have a passion for digital photography by offering basic photography tips and tricks that are sure to improve anyone's understanding of this visual art.
"Making Beautiful Photography" is available in E-book format only with a basic and deluxe version. The deluxe version comes with access to additional video tutorials and instructional guides for DIY projects.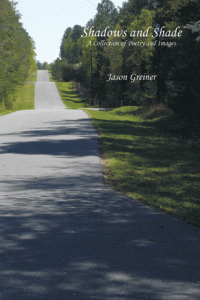 "Shadows and Shade: A Collection of Poetry and Images"
In this, his second collection of poetry books, Greiner continues his focus on the inner workings of the human mind and soul. "Shadows and Shade"centers on the emotions and circumstances that we all come to experience at some point in  our lives.
Jason delves deeper into a reflection on the wonders of the natural world and the various treasures we are blessed with on this earth.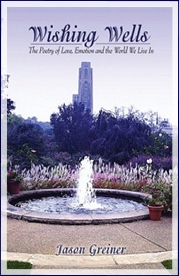 "Wishing Wells: The Poetry of Love, Emotion and the World We live In"
The beauty of poetry is its ability to convey concepts that would otherwise be nearly indescribable. Emotions, social circumstances, and the wonders of the natural world are just a few of these concepts Jason examines in this – his first book.
In the amalgamation of three sections, the reader will be taken on a journey through the stages of life, the daily challenges of our world and the mysteries of our very own minds.